GWO Training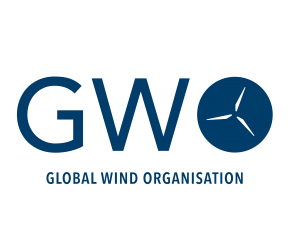 The GWO Basic Safety Training courses are made up of 5 modules which consist of the following:
The above courses are valid for 2 years, shorter Refresher courses (GWO BSTR) are available for those that need to renew their certification.
NEW GWO Combined Working at height with Manual Handling now available.
GWO Working at Height with GWO Manual Handling
GWO ART Combined Rescue Refresher is available to book for January 2021 onwards please contact 0151 521 5929. It will be available to book on the website soon.
GWO REFRESHER COURSES
Courses can be taken as a full package (GWO Refresher Package) or individually.
GWO ADVANCED RESCUE TRAINING
The New GWO advanced rescue training is made up of the following courses:
To be able to sit these courses you must have an in-date GWO working at height / GWO first aid and GWO manual handling certificate.
The 2 bolt-on units below can be completed after the full course and has no certificate expiry:
GWO ART – single person rescue – hub, spinner and inside blade – 1/2 day bolt-on – No certificate expiry date
GWO ART – Single person rescue – nacelle, tower and basement – 1/2 day bolt-on – No Certificate Expiry Date
GWO ENHANCED FIRST AID
The new GWO Enhanced First Aid courses were released on the 1st October 2018, brought in to raise the skill level of those working on remote onshore/offshore wind Turbines.
GWO Enhanced First Aid – 3 days
GWO Enhanced First Aid Refresher – 2 Days (in-date GWO First aid or GWO enhanced first-aid certificate required)
GWO BLADE REPAIR
The New GWO Blade repair course runs for 10 days over a 2 week period for those looking to move into the Wind Turbine Blade Repair / Maintenance and Inspection role.
https://www.ops-training.co.uk/shop/training-courses/gwo-blade-repair/
GWO (GLOBAL WIND ORGANISATION)
The Global Wind Organisation is an association of Wind Turbine owners and manufacturers with the aim of supporting an injury-free work environment in the wind industry.
In response to the demand for recognisable Basic Safety Training (BST) in the industry, the members of the GWO have developed a safety standard. The standard ensures that the work of any Certified Training Provider is competent and proficient.
The objective of GWO is to enable a common, industry-wide work practice that aims to reduce any safety and health issues for personnel working on a site.
Any holder of a GWO certificate is considered competent and knowledgeable within Basic Safety in the wind industry.
---
Showing all 19 results