GWO Training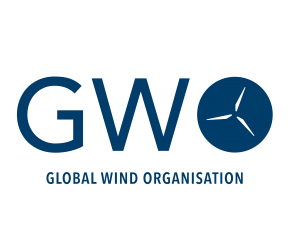 The GWO Basic Safety Training courses are made up of 5 modules which consist of the following:
The above courses are valid for 2 years, shorter Refresher courses (GWO BSTR) are available for those that need to renew their certification.
Read More...
Refresher Courses
Courses can be taken as a full package or individually.
GWO ADVANCED RESCUE TRAINING
The New GWO advanced rescue training is made up of the following courses:
GWO ART – Hub, Spinner and inside Blade – 1-day course – certificate valid for 2 years
GWO ART – Nacelle, Tower and Basement – 2-day course – certificate valid for 2 years
GWO ART – Combined Hub and Nacelle – 3-day course – certificate valid for 2 year
To be able to sit these courses you must have an in-date GWO working at height / GWO first aid and GWO manual handling certificate.
The 2 bolt on units below can be completed after the full course and has no certificate expiry:
GWO ART – single person rescue – hub, spinner and inside blade – 1/2 day bolt on
GWO ART – Single person rescue – nacelle, tower and basement – 1/2 day bolt on
GWO (GLOBAL WIND ORGANISATION)
The Global Wind Organisation is an association of Wind Turbine owners and manufacturers with the aim of supporting an injury-free work environment in the wind industry.
In response to the demand for recognisable Basic Safety Training (BST) in the industry, the members of the GWO have developed a safety standard. The standard ensures that the work of any Certified Training Provider is competent and proficient.
The objective of GWO is to enable a common, industry-wide work practice that aims to reduce any safety and health issues for personnel working on a site.
Any holder of a GWO certificate is considered competent and knowledgeable within Basic Safety in the wind industry.
---
Showing 1–8 of 12 results