Description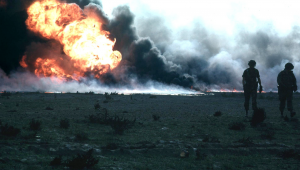 GWO FIRE AWARENESS REFRESHER
Course Time: 1pm – 5pm
Duration: ½ Day
Assessment: Theory and Practical
PRE-REQUISITES
Medical Questionnaire
WINDA I.D
Over 18
Photographic Government I.D
Work boots
In date GWO Fire Awareness certificate
LEARNING OUTCOMES
The aim of this BSTR Fire awareness module is to review and build on previously gained knowledge and skills through theoretical and practical training so that delegates can prevent fires, make initial and appropriate judgement when evaluating fire, and, if it is judged to be safe, to efficiently extinguish an initial fire by using basic hand-held firefighting equipment in accordance with the GWO Refresher Training.
At the end of this course you will be able to:
demonstrate knowledge of the development and spread of fire
 demonstrate knowledge of the development and spread of fire
 identify any sign of a fire in a wind turbine environment
 demonstrate knowledge of the contingency plans in a wind turbine environment including smoke detection and emergency escape procedures.
demonstrate correct actions on discovering a fire including correct operation and fire extinguishing by means of the firefighting equipment in a WTG.
GWO WINDA DATABASE
All delegates sitting the GWO courses must now register onto the GWO WINDA database, for further information about GWO's WINDA Database please click here. ABOUT WINDA
To register onto the WINDA Database CLICK HERE
CERTIFICATION
On successful completion of the GWO Fire Awareness Refresher Training, you will receive a certificate valid for 2 years, this is uploaded onto your WINDA Account within 10 days of course completion. A pdf version of your WINDA GWO Certificate will also be emailed out to you.